Updated 9th May 2018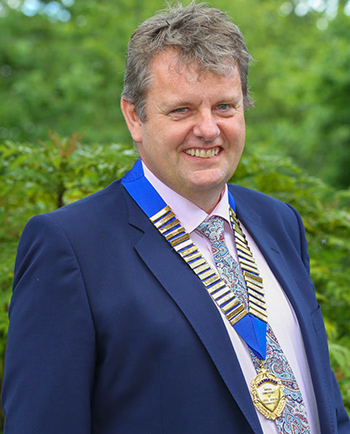 Gearing up for LDC Conference 2018
I look forward to welcoming you to the 67th Annual Conference of Local Dental Committees at the Europa Hotel in Belfast on Thursday 7 June and Friday 8 June.

From the outset, I have tried to continue the work that conference becomes more representative of the profession. I have persuaded LDCs who haven't attended for some time to come along and have their voices heard once more; to encourage LDCs who have Observers, to try to bring younger members who have yet to own a practice as they are our future negotiators and to ensure that the increasing number of female members of LDCs are also represented.

At the centre of conference are the motions proposed by LDCs. Thank you, we had almost 60 motions submitted this year. There were some new themes and with great help from Alisdair McKendrick (past Chair) and Vijay Sudra (Chair-elect) we have whittled it down to mid-thirties. Many motions are already GDPC policy, we need innovation and debate so please if this has upset you or your LDC get up and tell us!

Thursday evening's Conference Dinner will also be held at the hotel and will include the presentation of the Unsung Hero Awards and Professor Callum Youngson, Head of Liverpool Dental School, will deliver this year's after dinner speech.

We are supported by an impressive array of companies, with Simplyhealth Professionals having kindly agreed to be our Platinum sponsor, and Dental Elite the Gold sponsor. I would like to take this opportunity to thank all our sponsors and exhibitors for their support.
---

Take a look back at the discussions that took place last year.
Footage of the conference is available here
– all broken down into watchable chunks of motions and presentations.
---
Administration notes:

Accommodation: Please contact MICE Concierge the appointed hotel agents, on 01438 908 770.

Travel and expenses: Information about travel arrangements and expense claims can be found here.

Conference Papers: These are available for download here.
Hard copies of Papers will not be provided on the day, but you are encouraged to bring your own device if you would like to view the information electronically during the event, or print beforehand if you prefer a paper-based approach.

Still need to register?
If you have yet to register for the Conference or the Dinner, or have other queries please contact Fiona Feltham, Events Manager (020 7563 6876, This email address is being protected from spambots. You need JavaScript enabled to view it. )

I look forward to meeting you in Belfast!
Yours sincerely


Joe McHendron
LDC Conference Chair 2018