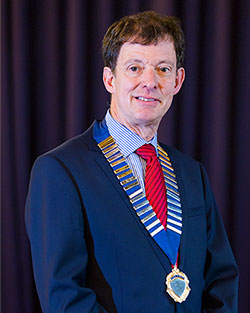 Dear Colleague,
2016 Annual Conference of Local Dental Committees
9 and 10 June 2016 – Hilton Manchester Deansgate Hotel

Dear Colleagues,

As conference chair for the 65th Annual Conference of Local Dental Committees I am looking forward to welcoming you to the Deansgate Suite at the Hilton Manchester Deansgate on Thursday 9th June and Friday 10th June.

This is the first LDC conference in recent times that is to extend over two days and this change has been largely driven by feedback following previous conferences. I would urge you to check the agenda enclosed to remind yourself of indicative timings to assist with your travel arrangements and other plans. It is traditional for Conference Chair to arrange conference in the county from which they hail, however, the facilities in Norfolk were unable to satisfy the demands I envisioned for conference. Consequently we are returning to Manchester, to a venue that served us so admirably in 2014 and which I'm confident you will enjoy again this year.

In recent times dentistry seems to have been in a constant state of flux and this year is no different. To help us through the details of the current position I am pleased to have assembled a varied series of speakers who will 'illuminate' where their understanding of NHS dentistry sits within the ever changing professional world we live in. Our CDO, Sara Hurley, has agreed to address conference, and we will also be hearing from Matthew Hill, Director of Strategy at the GDC. Following each of the speeches I have endeavoured to leave sufficient time in the agenda for plenty of questions.

There is an eclectic mix of motions this year which I am confident will stimulate debate. To those who have submitted motions I am grateful; after all, this is the main purpose of conference. Where possible the agenda committee has composited motions on the same subject to focus debate but such is the range of submitted topics that there are still plenty to get stuck into. You will notice that conference is revisiting the subject of the video recording of conference and a motion will be proposed at an early stage to assist future conference chairs.

One of the final slots on the agenda is the Soapbox. This will be an opportunity to have two minutes on the platform getting issues off your chest. Your rant won't be voted on, it won't become GDPC policy but it will probably make you feel better. It can be on any subject dentally related, but remember, keep it professional!

We are supported this year by an impressive array of companies, with Denplan having kindly agreed to be our Platinum sponsor, and Dental Elite the Gold sponsor. I would like to take this opportunity to thank all of our sponsors and exhibitors for their support.

Administration notes:
Accommodation arrangements, please contact MICE Concierge the appointed hotel agents, on 01438 908 770.
Travel arrangements - LDC Representatives are required to use newly appointed travel agency Ian Allan Travel to book flights, trains and taxis on account. Please call 0117 9305 200 to make your travel arrangements.
For all other queries please contact Fiona Feltham, Events Manager (020 7563 6876,
This email address is being protected from spambots. You need JavaScript enabled to view it.
)
I look forward to meeting you in Manchester.
Yours sincerely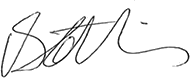 LDC Conference Chair 2016